TENANT
IMPROVEMENT
SPECIALISTS
With over 30 years of specialized construction experience in some of the Bay Area's most extraordinary commercial buildings, our clients trust us to lead their visions from possibility to reality. We build to transform – to realize the full potential of a space – to create a finished product that will grow with building owners, engineers and occupants. To close out each project with a space, & relationships, that are built to last.
Let us execute your vision today.
Our dynamic team of experts is composed of only the most dedicated talent. As a family owned & operated company, we approach each project at a personal level. We all take each task to heart, ensuring that our clients never get anything less than our A Team. Every crew member at RSC plays integral role in our company's success, both on a day-to-day, and project-by-project basis. We work together closely, alongside our subcontractors, to understand our projects and clients on a level that larger companies simply cannot; our attention to detail is unrivaled. We take the time to comprehend the needs, best practices, and goals of the building tenants, designers, owners, managers, and engineers. The difference shines through in every aspect of our work and client relationships. Our highly efficient team brings a thoughtful, resourceful approach, rigorous standards, and incisive work to all RSC projects, and our clients reap the benefits in spades.
To turn our clients' visions into reality, RSC partners with some of the most talented architects and engineers in the industry. Working collaboratively, we evolve inspiration and foresight into concrete positive change for your space and business. Whatever needs your space requires or a job presents, we work together with our roster of trusted partners to create smart solutions, discover new possibilities, and deliver spectacular finished construction for every client.
"Our team trusts RS Company to handle our more complicated projects as we believe they produce best in class work."
Marc Dimalanta | Principal Architect, D-Scheme Studio

BUILDING OWNERS & Engineers
TO DELIVER ON TIME AND ON BUDGET
RSC works closely with building owners to complete projects efficiently, effectively, and exceptionally. Client relationships and satisfaction are priorities to us. We forge these through meticulous dedication to client goals, and hard work of the highest quality. Our experienced team has a keen understanding of owner concerns when it comes to cost, timing, and productivity. We approach each job with these essential objectives as our guiding principles, and proactively identify unique opportunities and potential challenges of each space in context. We also work with building engineers to ensure their expectations are integrated into every project, adhering to plans that prioritize longevity, serviceability, and seamless integration with existing infrastructure.
"They will make any project personal, treating your property like it's their own!"
Daniel Quistgard | Engineer, Bridge Investment Group

TO NAVIGATE THE COMPLEXITIES OF CONSTRUCTION
As we approach each project, we keep in our forethought that our efforts are working toward the benefit of the end user – the tenants. Whether our project is a tenant improvement, or a common area remodel – we go the extra mile to ensure that the construction experience is positive & palatable. Throughout, our team works with tenants by keeping them involved in each step – communicating progress, field changes, and updates to scheduling. By proactively communicating and promptly answering questions, we ensure tenants remain confident in the work we are doing and their expectations are met. Our goal is to close out each project with a space and a relationship that both built to last.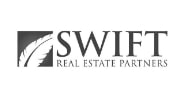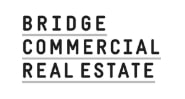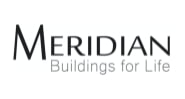 LET US SHOW YOU WHY OUR
CONSTRUCTION MANAGEMENT
TEAM IS SECOND TO NONE.
Since 1986, our work has focused on an array of top-tier services in some of the most extraordinary buildings in the San Francisco Bay Area. We work to serve clients, tenants, and our community as a whole, while delivering our projects on-time and on-budget, with autonomy, reliability, and ingenuity.
COMPLIMENTARY PRE-CONSTRUCTION CONSULTATION